Return to Headlines
Kelly Biddle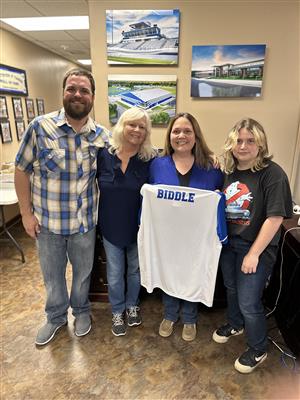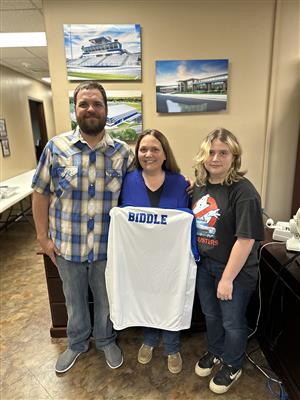 Mrs. Kelly Biddle is an excellent example of a true teacher that does what is best for her students. Mrs. Biddle has a class with various ages from kinder to fifth grade. The students in her room need lots of support and individual attention. Mrs. Biddle has handled these situations with grace and ease. Her students and parents absolutely love her! She brings in guest speakers such as her son who is in the military. She creates learning experiences that involve seasonal cooking with pumpkin dip for Thanksgiving. She has brought in animals from her home to give them new experiences. She made a slideshow with each of her student's pictures and a list of things that we as a school could do to get to know them such as one kid really liking fist bumps. The list goes on and on. She is a true advocate for her students. She has been eager to learn from others. Along with all these great things, she has gone from a paraprofessional to a teacher in one year. Our school would not be what it is this year without Mrs. Biddle!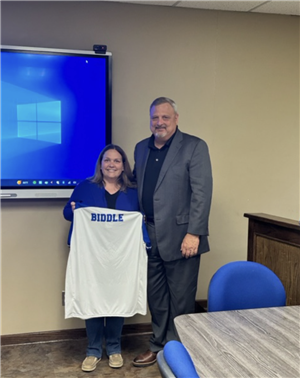 ---
Syndey Hawkins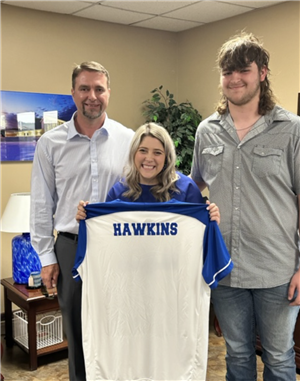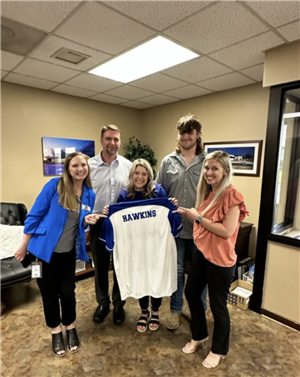 Sydney Hawkins fully embraces standards based learning, proficiency scales, essential standards, and engaging lesson planning. Sydney ensures student engagement and makes Social Studies come to life in her lessons. Her lesson plans are AMAZING!
Just a few Examples of her engaging and student- centered lessons:
Netflix - In Arkansas History, students were tasked with creating a Netflix series that follows the sequence of events of the Civil War and Reconstruction in Arkansas!
Pandemics of the Past - In Geography, students will read articles about the plague of Athens, the bubonic plague, and the Spanish flu to determine how geography impacted the spread of disease. Ms. Hawkins even dressed in a HazMat suit to hook students!!
Glow Up - Using black lights and neon colors, students conducted reading analysis and inferencing exercises to determine how Arkansas industries have developed overtime.
Missing Cooler - Students in Arkansas History were tasked with identifying the difference between primary and secondary sources and how they can be used to study history by solving the real life case of the missing GMS cooler.
Sydney serves on our Leadership team as a representative from the Social Studies department. Sydney has worked to create our new HEART Behavior Matrix, Classroom Management Steps, and Positive Incentives for School Wide Rewards. Sydney collaborated with other members of the Leadership team to co-write the narratives for GMS's Diamond School and Highly Effective Schools Application.
She also is involved in our Sunshine Committee, Fast Focus Olympic games boot camp, decorated for the RISE up in Lights Christmas event, and loves to attend her student's ballgames and events.